Excerpts from Aani Bourassa, Shauna Kreidler Michels, and percussion trio QuaQuaQua
Video by Ed Benkowski
Audio by Kevin Bourassa / Alec Davis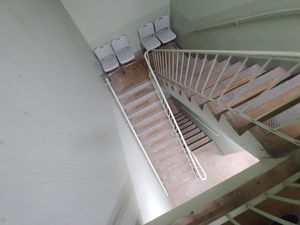 About the Series
Mozart was once "new music"  
Monet was once "new art"  
Creativity is exploding in the Washington, DC area. Artists and musicians are experiencing the same world you are, and they react to it through their creations. Sometimes these works are hard to find, and even harder to understand, even for the people who are passionate about spreading and supporting it.  
This series will reach out to those passionate people, give them a platform to share the most incredible things they've found, and team them up artists, movers, designers, and other creatives to curate an experience designed to make you love it just as much as they do.  
I like telling people it's like any other very specific appreciation. I, personally, enjoy a glass of wine but couldn't tell you the difference between one classification and another; but if a connoisseur put me in the right environment, showed me what to smell, taste, and feel for, I could get a glimpse into why so many people chase the endless subtleties and variations. Same with sports, or craft beer, or quilting… Think of your personal obsession; how would you coax someone to love it? How would you convince them it's worth appreciating?  
For the artists of this series, it is our mission to show you that not all new music & art is abrasive or abstract, that even when it is, it can be contextualized and inspiring, and that the creative minds of our time have left us wanting more from traditional presentations of music and art. Through creative collaborations between musicians, artists, designers, and technicians, we'll present highly curated experiences for limited attendance audiences, to make the works we're passionate about more accessible and more loved. Please support our mission, attend our concerts, and hear / see / feel the new concert experience.  
Alec Davis, artistic director 
Audio Concepts & Samples
0:00/3:49

0:00/0:56

0:00/1:42
THE GREEN STAIRWELL CONCERT SERIES WILL BE CURATED AROUND FOUR PRIMARY GOALS
GOAL 1: The Music
To exhibit newly composed and rarely performed music
To centralize and support local musicians who are passionate about new works
To curate music that echoes the time in which we all live as a powerful means of shared experience
GOAL 2: THE CONCERTS
To manipulate perception through irregular positioning
To implement technology, light & sound design, and exploit acoustic irregularities
To push the expectations of both performers and audiences in the direction composers have been evolving
GOAL 3: THE ARTISTS
To foster collaborations between artists or various disciplines
To incorporate elements of film, dance, theater, & spoken word to create powerful themes
To commission new art prints as collectible gifts for audience members, replacing the traditional program
GOAL 4: THE AUDIENCE
To provide an intimate view into seemingly inaccessible music
To present only to small audiences and provide an immersive front-row experience to all
To partner with music education and arts accessibility organizations to help spread cutting edge art in our community